ABOUT US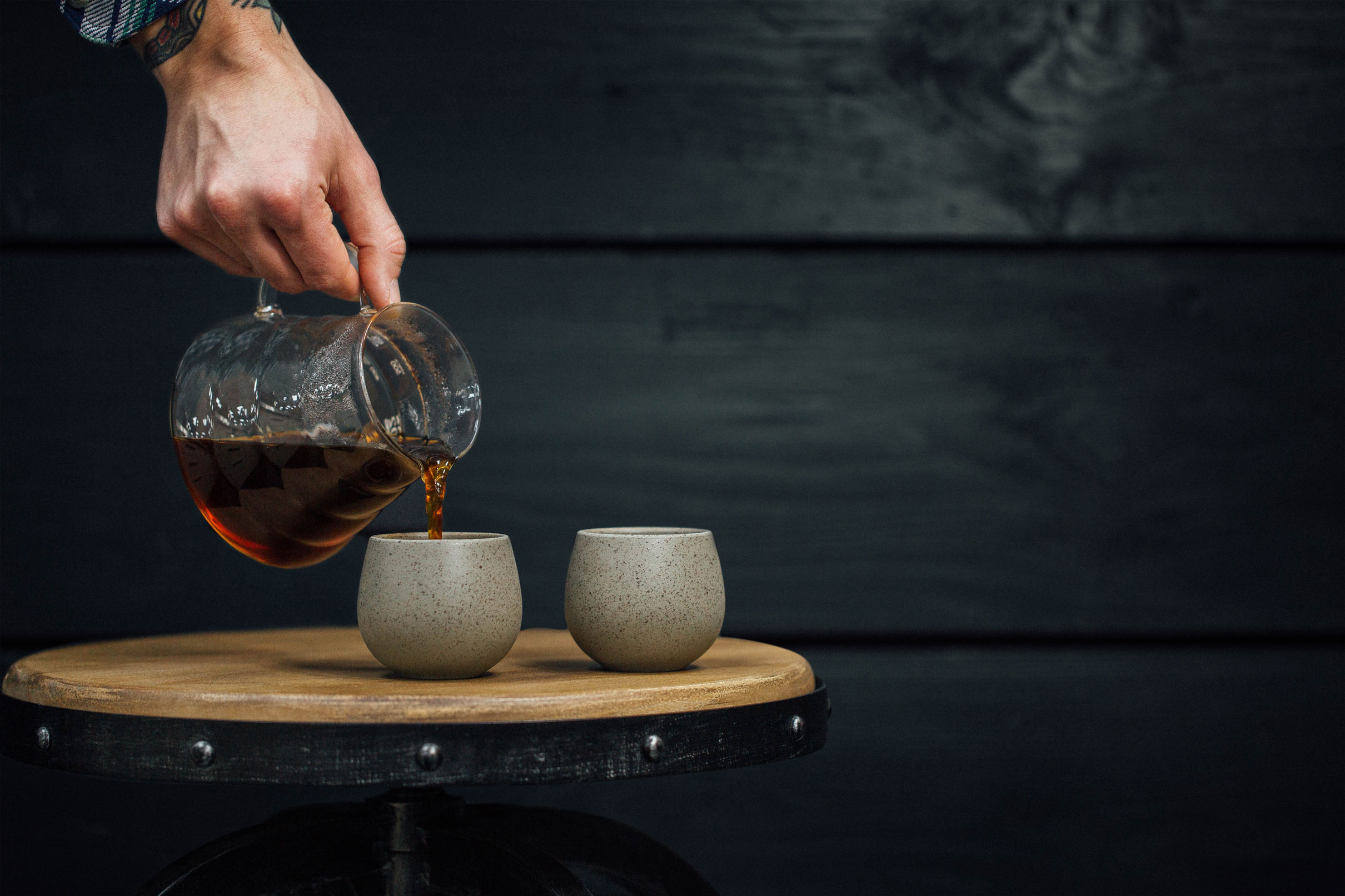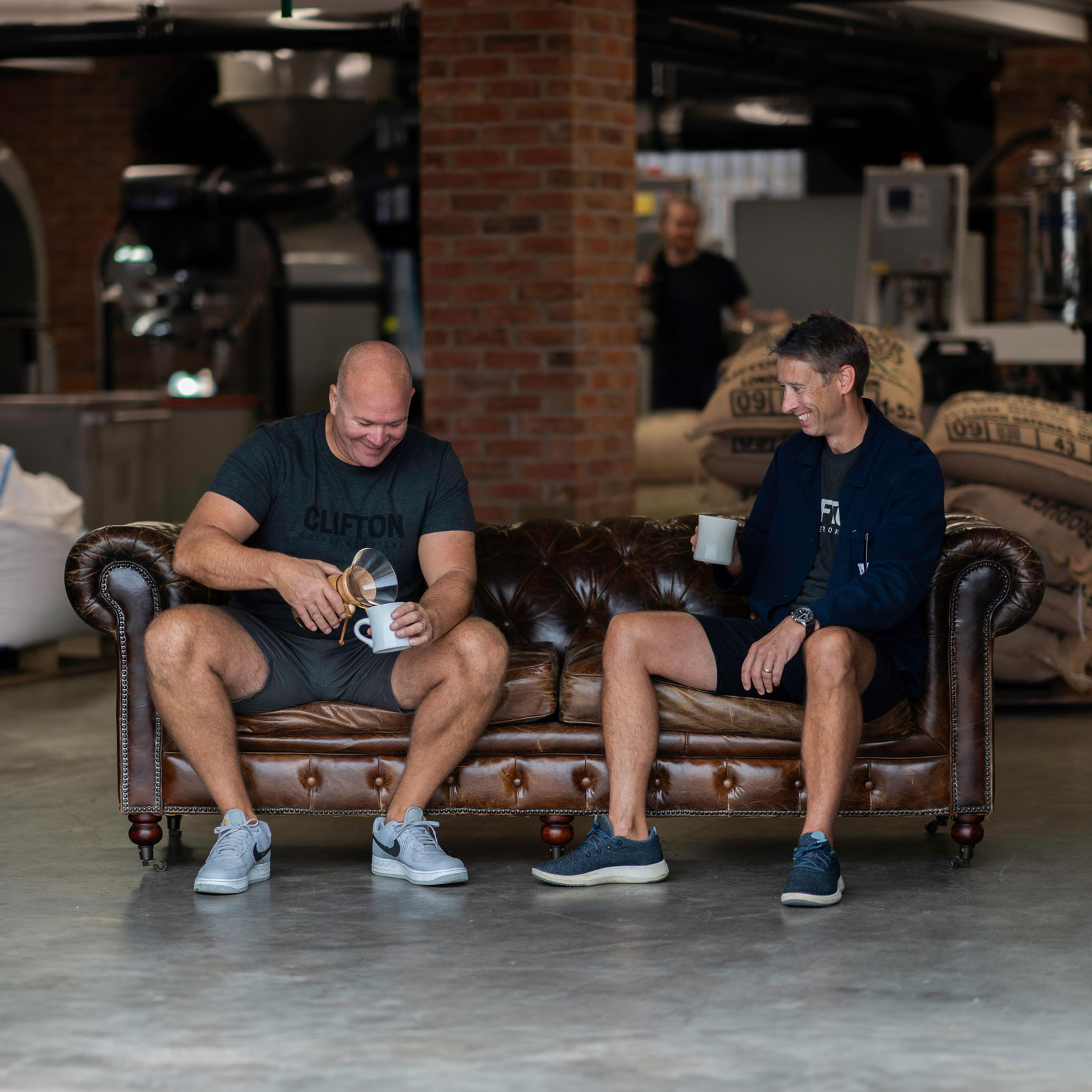 ABOUT US
Founded by James Fisher in 2001, Clifton Coffee Company began its life servicing espresso machinery in the independent businesses of Bristol. As the reputation for service grew, so too did the demand for supply of coffee & equipment and so, just a couple of years later, when joined by Ed Buston, Clifton Coffee began wholesaling roasted coffees to the surrounding area, backed up with relatively unknown at the time 'barista training' to support its wholesale customers.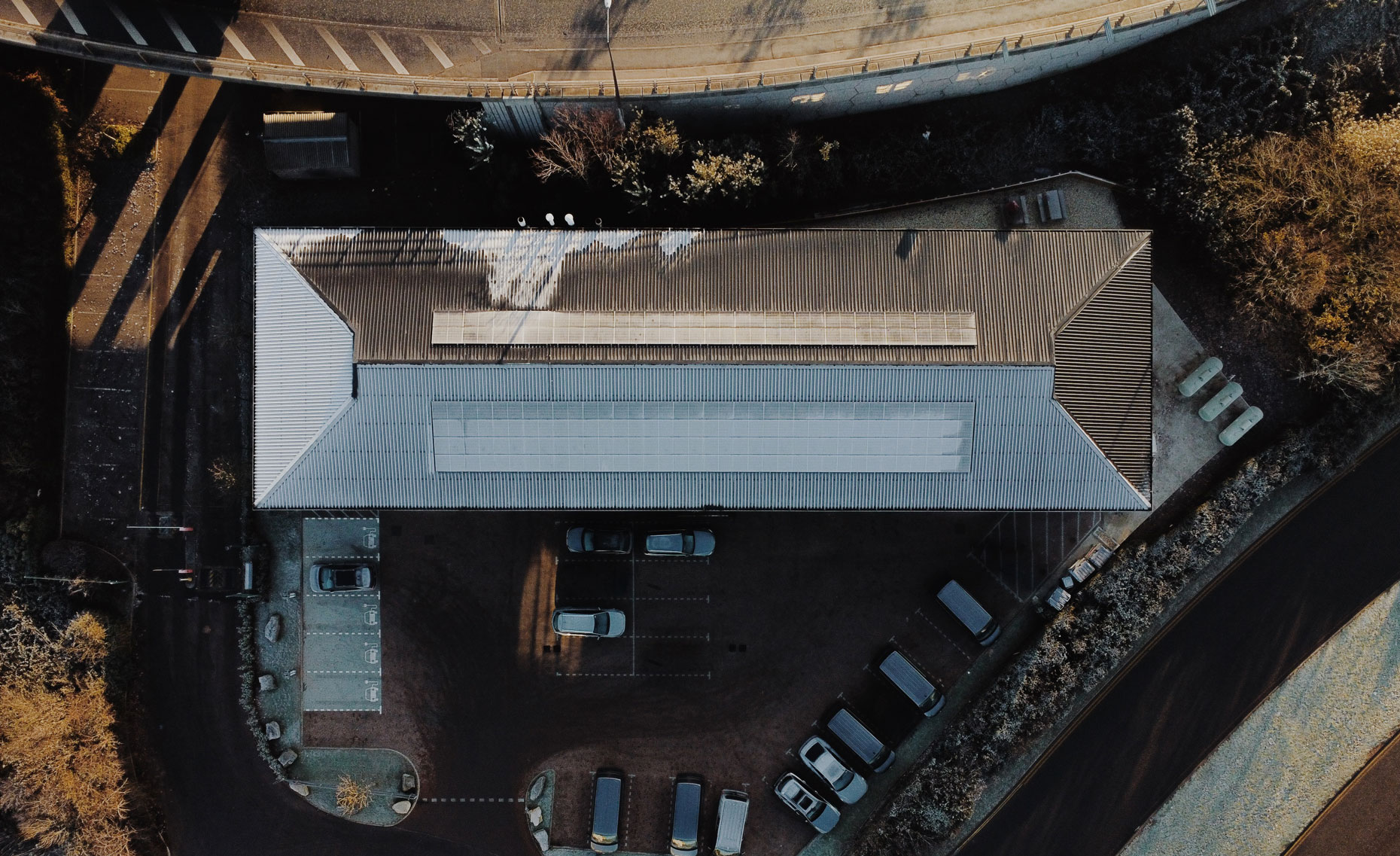 As the company grew, a few key Bristol-based multi-site customers joined us – all of which we are still proud to serve today, 23 years later.
The Head Office expanded to include a large training facility – the first of its kind at the time, and many staff came on board to help continue developing the business further afield, again many of which still work with us today.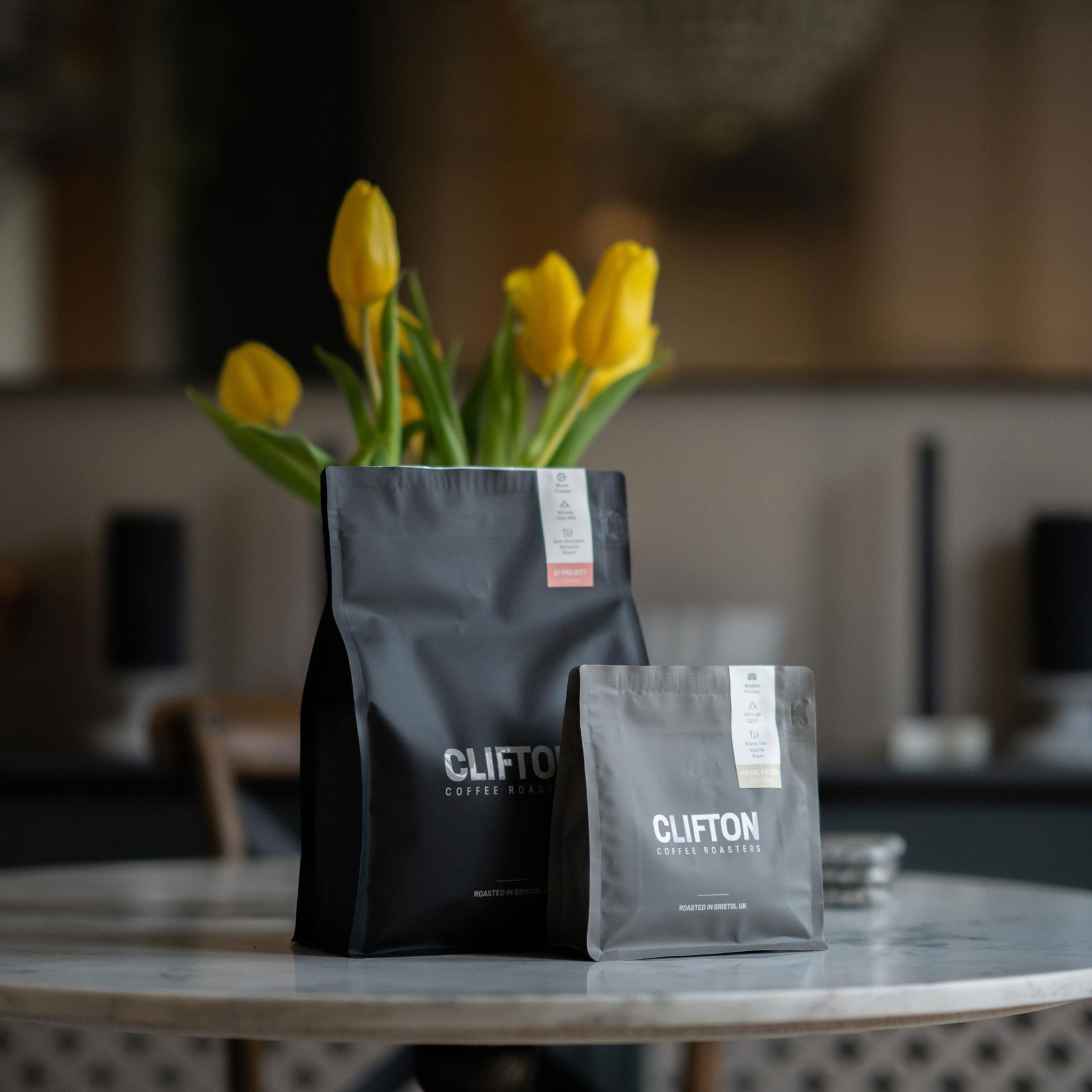 Fast forward to 2013 and, confident in the growth & interest we were witnessing across the industry in improved coffee quality, we decided to invest in our own in-house production roastery to concentrate solely on sourcing, roasting and supplying the worlds finest specialty coffees. We embarked upon a journey as much for own interest as for our customers to deliver a program of coffee quality & education that would help drive the industry forward further still, and today we find ourselves at the forefront of the UK specialty coffee scene supplying many of the leading retailers from independent specialty coffee shops to michelin starred restaurants and 5-star hotel right across the UK.
CLIFTON TODAY
And now in 2023, just as our offer of coffees has developed, so too has our range of espresso and filter brewing equipment. With a team of fully qualified engineers on the road, we are now proud suppliers of some of the world's leading manufacturers including La Marzocco, Modbar, Mahlkönig, Fetco, Marco, Tone, MilkShot, Eversys, Puqpress & Hario.