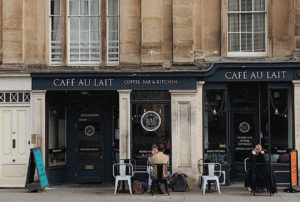 Despite sitting in plain sight on one Bath's most recognisable streets, Café Au Lait has all the makings of a snug, hidden gem.
Easily overlooked at a glance while rushing out from the bustle of Bath Spa station, this gorgeous cafe offers a cosy interior, filled with friendly staff, delicious food, and of course, great coffee.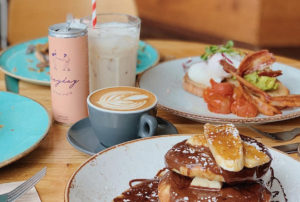 Having recently reached their 10th anniversary, we put some questions to managers Jess and Meg to find out a bit more about their gorgeous cafe in central Bath, and what challenges the past few months have brought for them.
When did Café Au Lait first open its doors?
"Café Au Lait opened back in 2010; we reached our 10 year anniversary in June, but due to the COVID lockdown we've had to postpone the celebrations."
What would you say makes Café Au Lait special?
"What we find most special about our Cafe is the friendship the whole team holds. We've maintained such a close-knit group over the past few years; we're always grooving to new playlists and having fun on the daily. We know this is reflected in the atmosphere within the shop and how we treat our customers."
What do you enjoy most about your location?
"Being situated opposite the Bath Spa train station has enriched us in the ever-changing pace of life that enters our shop. Whether that be people running to catch their train or just looking for that laidback hangout."
What's your favourite thing inside the Café?
"One of our favourite features of the cafe is our swanky La Marzocco KB90 coffee machine. The baristas here really take pride in their latte art skills, and they love to show this off alongside our kitchen's vibrant brunches."
How have the past few months been for you as a cafe?
"The past few months have proven just how lucky we are to have such a strong hard working team; we've adapted in multiple ways like many other indies we know. We are proud to be a part of such a creative and supportive community. We hope these colder months won't stop our passionate coffee and brunch lovers, as we have exciting things which will definitely be uploaded to our Instagram."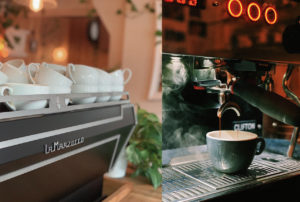 Places like Café Au Lait are the perfect advocates of roasters like us, their interest in delivering great coffee to their customers is second to none.
Cafe Au Lait makes for an amazing pit stop while visiting the picturesque sights of Bath, they can be found just outside of Bath Spa train station at 12-14 Dorchester St, Bath BA1 1SS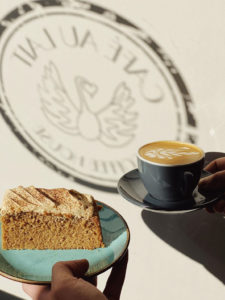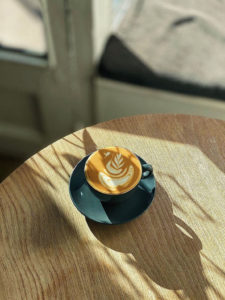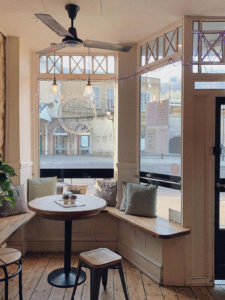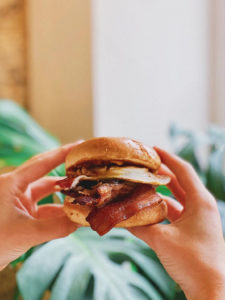 NEWSLETTER
The latest coffees, offers and news from the roastery.