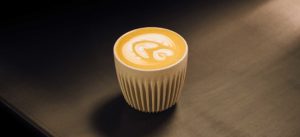 As England enters its third national Lockdown, we want to reassure both our retail and wholesale customers, that we remain open, roasting, delivering, supporting and operating as we have been for the past few months.
Hygiene and Safety:
We remain committed as ever to our stringent hygiene practices to keep both our staff in the roastery safe, and of course, our customers safe. We continuously monitor and review our processes to make sure they're as protective and efficient as they can be for everyone. 
Online Orders:
Our online store remains open as usual, with our daily cut off for same-day dispatch at 10am. We expect to start seeing the occasional delay with deliveries, so please do just bear that in mind when placing your order. If you have been left waiting longer than 5 days for your package to arrive, please get in touch with us at orders@cliftoncoffee.co.uk
Wholesale Customers:
We're still roasting, fulfilling and delivering orders as normal. Our thoughts are with everyone working in the hospitality sector through these very difficult times. We will continue to offer our hand in support as best as we can, be it engineering support, or a friendly chat. You can contact our office on 0117 982 0252.
Training:
Our training facilities will now be temporarily closed. Any existing bookings will be rescheduled. If you have any enquiries regarding training please get in touch with Joe (Our head of education) by emailing: joe@cliftoncoffee.co.uk
Every lockdown gets tougher, but we're incredibly humbled to be part of such an amazing, adaptive and supportive community, and we believe that better times will follow.
Keep supporting your locals. Keep your heads up and keep safe!
–  Team Clifton
NEWSLETTER
The latest coffees, offers and news from the roastery.