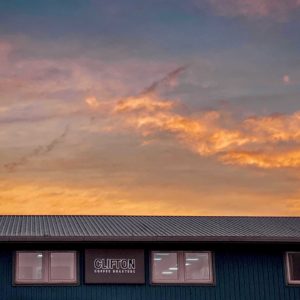 To our friends & customers, 
After the Prime Ministers speech last night (23/03/2020), we have read through the government's guidelines and see no specific reason as to why we should fully close as a business.
The UK Food and Drink Federation (FDF) through the British Coffee Association are currently working closely with the Government and have confirmed that coffee production is still covered under the food and drink for key workers.
To protect our customers and employees, we've put even more operational safeguards in place.
ROASTERY & WAREHOUSE TEAM:

Starting from today, the roasting team has been reduced to two people and they 'll be roasting and rotating in shifts. The warehouse/dispatch team has now been reduced to one.

DELIVERIES:

We are no longer able to offer a click & collect option, or offering local deliveries through our road team – HOWEVER, our trusty RoyalMail, DPD & Fedex services will still have you covered!

SUBSCRIPTIONS:

If you are subscriber, we're still fulfilling orders as usual.

HYGIENE & SAFETY:

One of the most important things for us to continue to reiterate is that we're continuing to intensify our already high hygiene measures to keep both you and our staff safe.

WORKSHOP & MAINTENANCE TEAM

Our dedicated team of engineers are still available on the phone to help diagnose, solve and repair any technical queries you may have.
We know that there are currently a huge number of our retail and wholesale customers working from home, and this has been reflected in our recent online sales.
We will endeavour, whilst still safe, to fulfil all retail & essential wholesale orders.
Our phone lines are still in operation and our relevant teams will be available by phone or email to answer any relevant requests.
Please do not hesitate to get in touch with any questions you may have at this time. There will be a friendly face at the end of a call, and or inbox to deal with all our customers' needs.
Phone – 01179 820 252
Workshop & Maintenance – Pete: 07525 783 170
Retail / Wholesale & Web Order Enquiries – orders@cliftoncoffee.co.uk
Coffee Related Enquiries – josh@cliftoncoffee.co.uk
Operations & Finance Enquiries – miles@cliftoncfoffee.co.uk
New Wholesale Enquiries – wholesale@cliftoncoffee.co.uk
We will continue to assess the situation across our sector and the county and will actively take further decisive decisions as government guidance permits.
Best regards,
Josh Clarke Director of Coffee

Shop Coffee HERE
Shop Equipment HERE
NEWSLETTER
The latest coffees, offers and news from the roastery.