M2
PUQPRESS
Place your Mythos 1 or -2 on top and instantly increase your consistency significantly.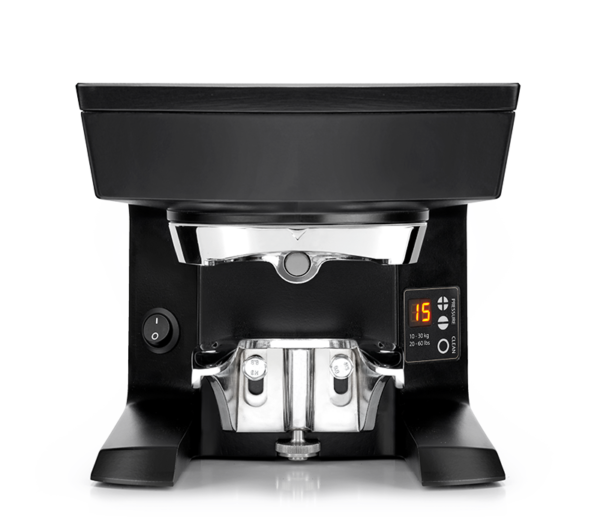 KEY FEATURES
NO NEED FOR COUNTER SPACE – Simply place your grinder on top an start serving consistent. coffees easily.
1 MILION TAMPS? EASILY! – The M2 comes with a two-year warranty. Regardless of the number of tamps you'll have it do.
THE TAMPING PROFILES YOU WANT – A harder tamp to slow down the flow rate for a Flat White? Or speed up your work flow? We've got the profile for you.
NEW NON-STICK TAMPER FINISH – Even less coffee sticks to your tamper due to our NEW polished finish.
PUQPRESS M2
| | |
| --- | --- |
| Available colours | Matt black & Pearl white |
| Force adjustment | Steps of 1kg in the range from 5- 30kg |
| Power | 76 W |
| Tamper diameter | 53.0 – 58.3mm |
| Dimensions | 38 × 18.5 x 17 cm |
| Weight | 6.3KG |