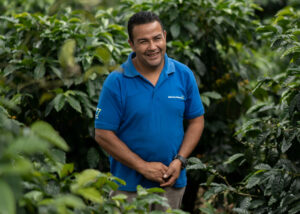 (Romel Cabrera, Finca La Amistad)
First day in Honduras, we spent the day with Volcafe Way exploring Romel Cabrera's farm, Finca La Amistad on Montaña El Chile sitting at 1550 masl growing Parainema, Catuai and Lempira. Romel's farm is one of Volcafes model farms, where Volcafe send their agronomists to help develop and provide support for the farms. This farm sets the standard of farming practices and optimal production in the region.
We then visited another local producer Jairo who owns Finca Huerta who is also part of the Volcafe away programme. This programme has had a huge positive impact on their quality and the profitability for their farm.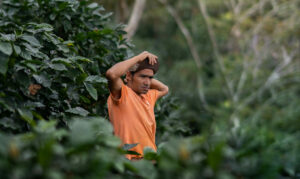 (Jairo, Finca Huerta)
We spent the majority of our second day travelling across Honduras to visit Finca Las Moras that sits at 1400 masl, growing a majority of Parainema and Lempira. Finca Las Moras is located in a national park that covers 250 hectares, with only 8 of those growing coffee. Las Moras is another Volcafe model farm. Volcafe help by sending agronomists to develop and provide support for the farm.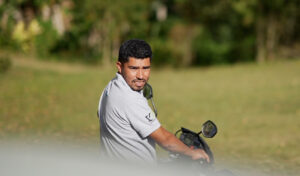 (Misael Donaire ,Finca Las Moras)
Our last day in Honduras was spent with @ConexhSA exploring their dry mill, sorting tables and drying patios. While we were there, they set up a large cupping from 8 of their surrounding farms, as Conexh concentrate on high levels of processing, we tasted some very clean anaerobic and honey process coffees.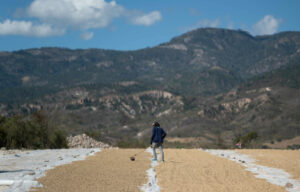 (Conexh, Honduras)
Finally we moved onto Comucap Cooperative, placed in the Marcala region. Comucap is led by Marina Hernandez, set up to help drive equality and support females that were victims of domestic abuse in the area, providing them with vital skills, confidence and income to become more independent. With each farm only around 5-8 hectares they help over 200 female farmers sell their cherry, paying each farmer in cash for every delivery.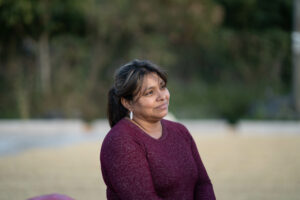 (Marina Hernandez, Comucap)
NEWSLETTER
The latest coffees, offers and news from the roastery.