GS3
LA MARZOCCO
"GS" stands for its saturated brew group (gruppo saturo). GS3 is ideal for those who wish to extend excellence to include a supreme cup of coffee – whether in small restaurants, boutique hotels or at home in the kitchen. A must for the perfectionist and espresso coffee enthusiast.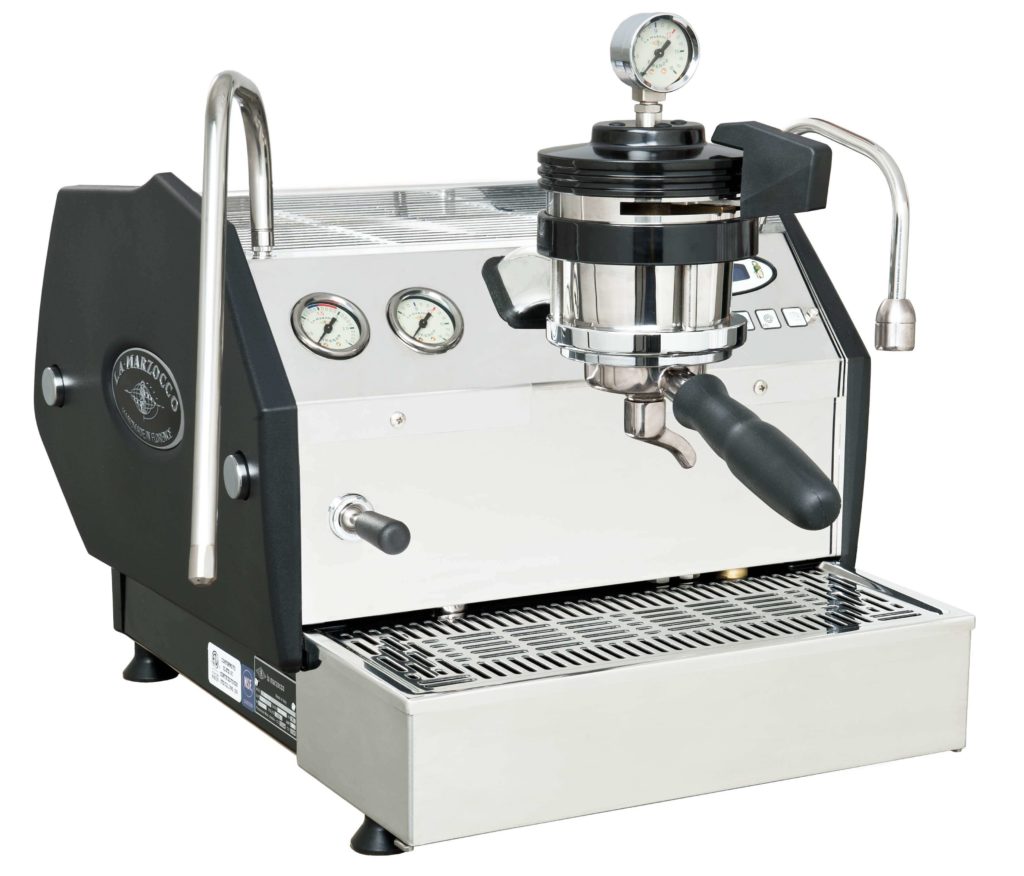 KEY FEATURES
The GS3 features the thermal stability system used in the La Marzocco Strada, including a preheating system, digital PID controller, saturated groups, a dual-boiler system, and digital display, which make for a luxury espresso preparation platform… All that's left for you to do is to grind, dose, and tamp.
The new conical mechanical paddle (available on the MP version) is inspired by the original mechanical group used on the La Marzocco GS – the first dual-boiler espresso machine with saturated groups (1970). This conical valve system assures progressive control of water flow and pressure via an internal orifice, before applying full pressure. The new conical paddle valve controls the pre-infusion while the volumetric pump is working at full pressure. This dynamic system allows the barista to reduce channeling for a more balanced extraction.
SPECIFICATION
Exposed Saturated Group: increased temperature stability, ergonomics and workspace visibility.

Dual Boiler System: separate boilers optimise espresso brewing and steam production.

Internal Pump: makes the GS3 ideal for the home.

Dual PID (coffee and steam): allows you to electronically control coffee and steam boiler temperature.

Insulated Boilers: reduce energy consumption while contributing to temperature stability.

Ruby Flow Restrictors: synthetic ruby flow restrictors resist scale formation and erosion.

Pre-heating System: prior to entering into the coffee boiler, water is pre-heated – thus increasing productivity.
| | |
| --- | --- |
| Power | 2.1 kW |
| Protection rating | 15A |
| Steam boiler capacity | 3.5 litres |
| Coffee boiler capacity | 1.5 litres |
| Weight (dry) | 35kg |
| Dimensions | 350 x 530 x 400mm |