Linea PB
LA MARZOCCO
In crafting the Linea PB, Piero Bambi refined and sharpened design elements and fine-tuned performance features that made the Linea Classic a specialty coffee icon. The Linea PB, designed by and named in recognition of Piero Bambi, introduces a new level of performance, reliability, and craftsmanship that carries the Linea into the future in a manner that is familiar, yet also fresh and new.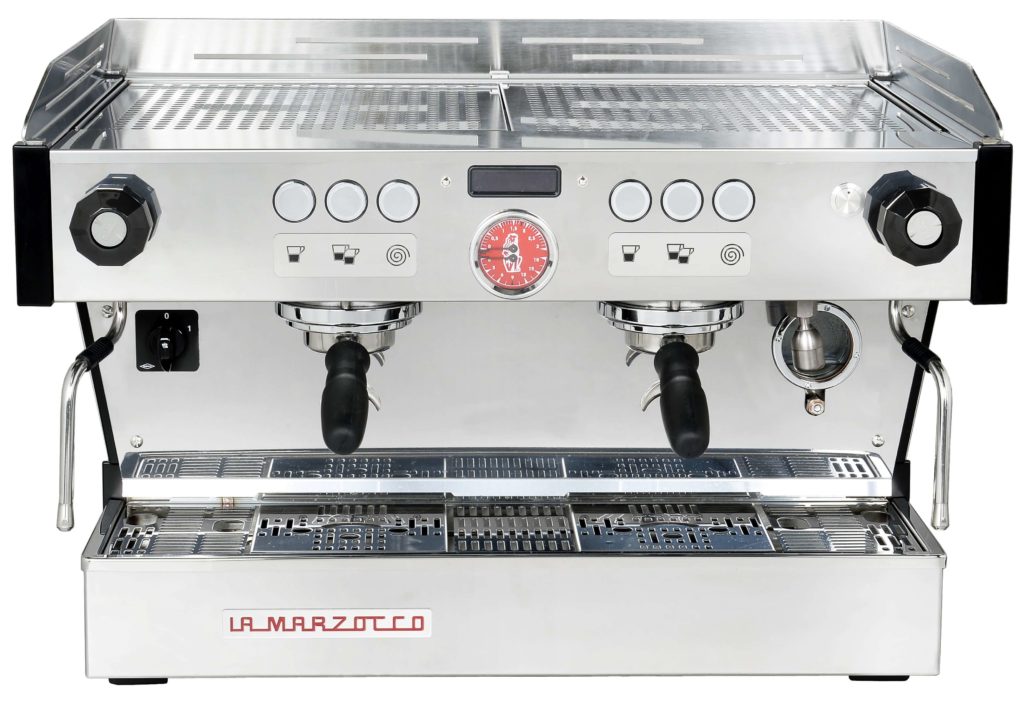 KEY FEATURES
The Linea PB features the iconic La Marzocco polished stainless steel body, updated with simplified lines and a lower profile, equipped with exclusive, user friendly interface software that gives the barista direct functional control over boiler temperature, brewing volume, hot water tap dose, auto-back flush as well as other options.
Available Models: 2, 3 or 4 groups.

Machine Operation: automatic (AV) and mechanical paddle (MP) versions.

Cup Warmer: maintain espresso and cappuccino cups heated at a proper temperature.

Pre-heating System: prior to entering into the coffee boiler, water is pre-heated – thus increasing productivity.

Hot Water Economiser: fine tune the temperature of the hot water spout.

Ruby Flow Restrictors: synthetic ruby flow restrictors resist scale formation and erosion.

Barista Lights: LED lighting allows you to focus on your extraction and the cup.

High Legs: makes it easier to access beneath the machine (+7.5cm / 3in. in height).
SPECIFCATION
Saturated Groups: ensure unsurpassed thermal stability, shot after shot.

Dual Boiler System: separate boilers optimise espresso brewing and steam production.

Dual PID (coffee and steam): allows you to electronically control coffee and steam boiler temperature.

Insulated Boilers: reduce energy consumption while contributing to temperature stability.

Eco Mode: can be programmed to enter stand-by mode, improving energy efficiency.

USB: making it possible to update firmware.

2 GROUP
| | |
| --- | --- |
| Power | 4.6 kW |
| Protection rating | 25A |
| Steam boiler capacity | 7 litres |
| Coffee boiler capacity | 3.4 litres |
| Weight (dry) | 62ig |
| Dimensions | 710 x 590 x 530mm |