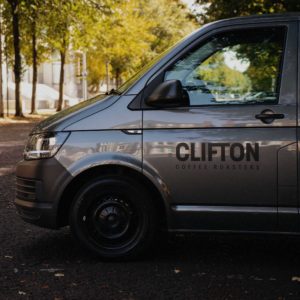 We provide a weekly delivery service to our wholesale customers, you will be the key in ensuring we consistently provide best service to our customers acting as the face of our business in these important areas and maintaining these important relationships.
We aspire to have a diverse and inclusive workplace and strongly encourage applicants from a wide range of backgrounds to apply and join Clifton Coffee.
Your key responsibilities will include:
Delivering weekly coffee orders to our wholesale customers, providing excellent customer service and acting as our face of Clifton Coffee in an ever-growing area.
Carrying out troubleshooting on coffee machines and other equipment (La Spaziale, La Marzocco and VA) dialling in grinders, equipment maintenance and coffee training.
Acting as a point of contact between our customers, roastery and engineering team.
Ensuring company vehicle is kept cleaned and always well maintained.
The role requires:
Full, clean UK driving licence
Experience in customer facing roles
Good communication skills
The ideal candidate will demonstrate:
Ability to deliver great customer service
Learn and grow in equipment maintenance
Ambitious, growth-focussed outlook
Passion for coffee
What you'll receive from us:
20 days holiday per annum
Public Holidays
Time off over the Christmas period
Coffee Equipment maintenance training
Factory Trips
Free SCA Training including barista intermediate
Discretionary bonuses
Company Vehicle
Company Phone
Company Computer
Get in contact with Pete@cliftoncoffee.co.uk for more information.
NEWSLETTER
The latest coffees, offers and news from the roastery.